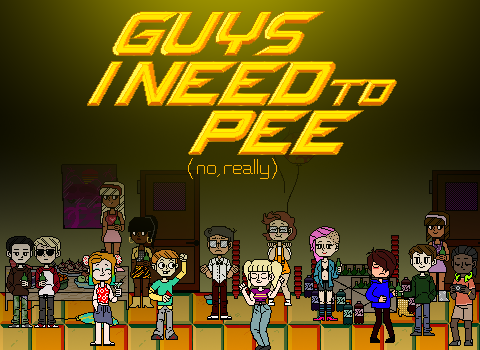 guys I NEED TO PEE
A downloadable game for Windows
So, you've decided to become a social butterfly? Some friend of yours
just invited you to her party, maybe that's a not a bad way to start?..
It's easy, right? Just don't drink too much alcohol, unless you have a bladder of steel. Which, by the way, you don't.
Explore the house, pick up the beer cans, empty the bladder, pour in more! What a fun way to spend your weekend!
Controls:
Arrows - walk
Q - pee
E - drink
T - use door